Alexandra Noll
Welcome back! This week we'll be talking to, Alexandra. A fellow warrior, a go getter, a life long witness to chronic illness, a determined not-ever-going-to-give-up, and soon to be student of the law. This incredible woman has been dealing with pain and loss her entire life, but instead of letting that weigh her down, she has allowed it to strengthen and motivate her already incredibly strong self, to become so much more than this illness. And as she continues to grow, learn, and push through; she is, and will continue to be setting an example for others to be the best they can possibly be. All while reminding us that anything is possible - just as long as you never, ever give up. That being said, there is no doubt in my mind that Alexandra will shake and move this world in the most positive and enlightening way, and I can't wait to see how.
This is her story...
1. Letting go. In the process of being diagnosed with Lyme Disease, what things have you had to sacrifice and let go of? And how do you cope and adjust to this new way of life?
Alex: Lyme Disease was honestly just a name for the myriad of problems I had been dealing with since early adolescence. Chronic illness was nothing new; I watched my grandmother slowly slip away from a combination of medical mysteries that included Crohn's Disease, ankylosing spondylitis, and many others. As a kid, I battled constant headaches and seasonal allergies that worsened after my family moved from Massachusetts to Texas.
I remember having a lot of growing pains and being tired. I never wanted to run around like the other children my age. In 2010, my headaches worsened. My best friend recommended that I try a gluten-free diet, which miraculously cured the problem. I always managed to pick up weird things, like a staph infection on my face after a week of backpacking. During my senior year of high school, I had surgery on an injured shoulder, and shortly thereafter my chronic pain issues started. I would wake up in horrible pain, and my physical therapist told me to forget about it, which I simply couldn't do. I made a terrible choice over the summer of 2012 to try to get an "official" diagnosis of celiac disease, so I started eating gluten. My symptoms dramatically worsened. Everything happened that summer, from escalated pain to skin infections. I had a weird bump on my leg that no one ever really figured out, but I was on doxycycline for 5 months for it. I was diagnosed with fibromyalgia in the fall, but it never really fit. I had a close friend who had Lyme, and she recommended I go see a doctor. I have never actually tested positive for Lyme, but I did have markers of chronic infection.
Based on those diagnostic markers and my clinical symptoms, I have started a heavy protocol of oral antibiotics. All of that history to say, I have been dealing with the ramifications of Lyme Disease for a very long time. I have had to sacrifice my tendency to try and do everything that is asked of me. I am learning to say no, and to keep my obligations low. I am a rising senior in college, getting ready to apply to law school, and also balancing a rigorous treatment plan. It is difficult for me, a very Type A person, to slow down and take time to rest and detox. My symptoms have worsened with the onset of antibiotics, so I have to be careful to give myself the self-care I need. I am blessed to have a supportive family and boyfriend, who don't hesitate to tell me to take it easy on myself. It's easier for me to relax if someone else tells me I'm being crazy to try to do 10 things at once. It is also easier to finally have an answer and a reason to take time for myself. I didn't feel comfortable doing that before my diagnosis.
2. Following your passion. What activities do you do for yourself that help feed your mind and body? And how do these activities help you stay motivated through the good and the bad?
Alex: I have wanted to be a lawyer since I was 13 years old. I have competed in debate, mock trial, moot court, and I am absolutely passionate about becoming an advocate for those in need. With that goal in mind, I am focused on pursuing the activities that will help me accomplish it. I have learned to keep my activities outside of pre-law to a minimum, so that I can focus. I know that some day I will be better, and the fact that I am still able to pursue academics and extracurriculars now gives me hope that I will be successful in the future. I am not so good at ensuring my body itself gets the care I need. I am working on implementing a better detox routine, and I am taking a yoga class in the fall to relax my body and build strength. I hope to alleviate the pain I suffer so that I am able to succeed during my senior year.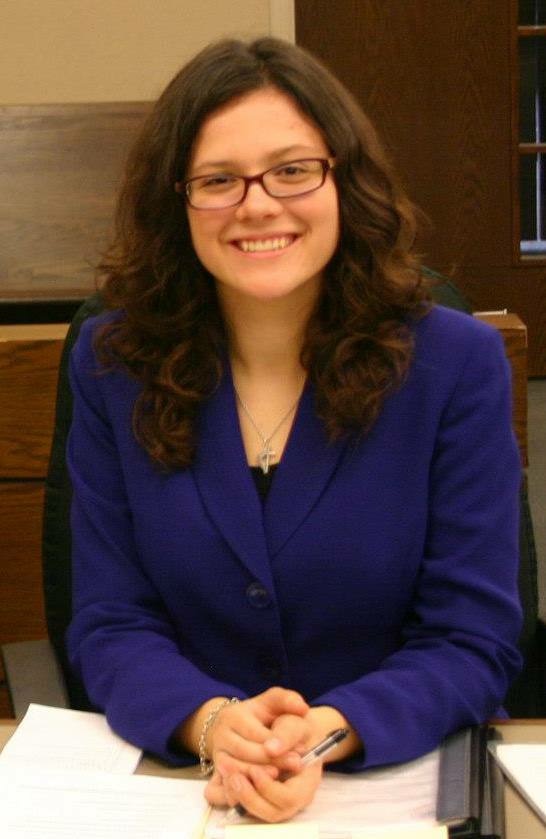 3. Being mindful of what you think. Negative thoughts can be overwhelming and difficult to keep in check--what are some of the positive thoughts you focus on when you're feeling down?
Alex: It's very easy for me to think about the bad things on the days I feel sick. I worry about whether I'll be able to complete my senior year, let alone law school. I worry about being abandoned by family and friends even though I know those particular thoughts are crazy. On my good days, when I feel basically the same way I have for years, I know I'll be okay because I've managed to make it thus far. I honestly dream about the day when I won't have to worry about having the money for treatment because I will be employed. I think about the love and support I have through family and friends, and I remember that I'm not going to be abandoned by those who care about me. The Lyme paranoia symptoms are real and it's especially difficult to fight those thoughts. Those I care about understand what I'm going through and help me focus on the good instead of the bad.
4. Someone to lean on. Asking for help can be hard, especially when you're suffering from Chronic Lyme--simple tasks often become difficult and you are forced to look to others for support. Tell us about your community, who they are, and how they help you and challenge you to keep fighting.
Alex: I absolutely hate asking for help, especially with simple tasks that I feel I should be able to accomplish on my own. I hate bailing on plans, when I feel that I should be able to push through and do whatever it is anyway. At school, I rely on those I care about to tell me it's okay to cancel or to ask for help. At home, my parents help me to relax and keep from making mountains out of molehills. My boyfriend has gotten really good at talking me down off what I call my cliff—when I get too stressed out or overwhelmed, I literally feel as though I am on a giant cliff of emotion and stress and pain, and he is always able to get me to step back and breathe.
Continue to be inspired by Alexandria's determination to live a life far beyond the limitations of Lyme on her Instagram: @alexiana1993 As well as her Blog: autoimmunepaleoforlyme.wordpress.com. Where you can find creative ways to eat well while on a college budget - or any other restrictive budget for that matter!